About Life in Motion Chiropractic Center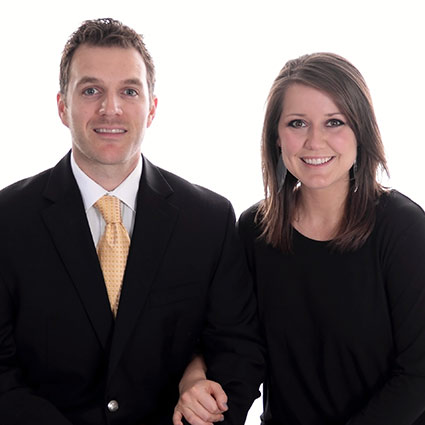 After receiving life-changing chiropractic treatment, Dr. Nathan Reese saw the impact adjustments can have on the body and overall health. Wanting to provide that same level of care is what led him to become a chiropractor, and ultimately open Life in Motion Chiropractic Center in 2011. We also serve those in McMurray and Washington. Dr. Nate is joined in practice by his wife, Dr. Beth Smolick-Reese since 2013. Family-oriented, we genuinely care about you and your family. We're here to help you; it doesn't matter whether you're young or old, or how severe your condition is. Chiropractic care addresses more than just pain; it can make a difference in your overall quality of life.
Our Mission
Chiropractic is natural health care for every member of the family. We want to help as many people as possible in our community experience better health and wellness. We will do whatever we can to help you achieve your optimal health.
A Thorough, Hands-on Approach
Our approach is holistic, down-to-earth, and comprehensive. We look at the physical, emotional, spiritual and chemical aspects of health to determine how best to help you. Providing relief care to address pain and discomfort designed to
Discover the underlying cause of the health problem
Suggest a care plan to produce the fastest results possible
Offer ways patients can participate in their recovery
Explain the value of post-symptomatic wellness care
Once your pain has been relieved or condition has improved, we work with you to improve your health and maintain a level of health, which leads to a better quality of life. True health is a journey, not a destination. Ongoing chiropractic care has many health benefits, such as increased mobility, stress reduction, better sleep, pain reduction, improved performance and more. Our goal, with education and other resources, is to help our patients move from the prevailing sickness care model of health (waiting for symptoms and then taking action), in favor of the emerging wellness model.
Book an Appointment
Take that first step toward optimal health. Contact us today to schedule an appointment.

---
About Life in Motion Chiropractic Center | (724) 745-1533